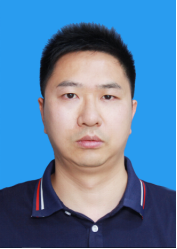 Prof Yanhua Cai, Chongqing key laboratory of environmental materials & remediation technologies (Chongqing University of Arts and Sciences)
Research Area:
Environmentally-friendly polymers; Additive for polymers; Superfine grinding technology
Research Experience:
Professor Yanhua Cai is a master supervisor of Chongqing key laboratory of environmental materials & remediation technologies (Chongqing University of Arts and Sciences). He takes roles including vice president of school of chemical and environmental engineering of Chongqing university of arts and sciences, the outstanding young backbone teachers of Chongqing municipality, a senior visiting scholar in Beijing institute of technology, the academic committee member of Chongqing key laboratory of environmental materials & remediation technologies, etc. Prof. Cai has been contributing to developing efficient nucleating agents to improve the crystallization performance of poly(L-lactide), polymer composities, and superfine grinding technology. The presided over research projects was supported by national natural science foundation of China, foundation of chongqing municipal science and technology commission, scientific and technological research program of chongqing municipal education commission, etc.
Up to now, Prof.  Cai  has published more than 100 academic articles in many academic journals  such as ACS Sustainable Chemistry & Engineering, Polymer, Journal of Applied Polymer Science, Journal of Polymer Research, E-Polymers, Polymer Science, Series A, Polymer-Plastics Technology and Materials, Polymer Bulletin, Materials Research Bulletin, Materials Research Express, RSC Advances, Journal of Macromolecular Science Part B Physics, International Journal of Polymer Science, etc. More than 70 papers are indexed by SCI or EI. 17 invention patents were authorized.
Title:
Applications of Organic Nucleating agents for Biodegradable Poly(L-lactide)
Abstract:
Poly(L-lactide) as one form of polylactide owns excellent biocompatibility, completely biodegradability, and low carbon emissions, these features has promoted poly(L-lactide) to be alternatives for the petroleum-based plastics which results in serious "white pollution". Meantime, poly(L-lactide) has exhibited a broad actual applications in the manufacturing of packaging materials, biomedicine and everyday products. However, for the native poly(L-lactide), slow crystallization speed is one of the worst negative properties and the resulting poor heat resistance has limited its wide practical application. Adding a nucleating agent is considered to be the simplest and most feasible way because of its distinctive advantages such as low dosage, easy operation, and significant nucleating ability. In this work, many organic compounds were designed and synthesized to serve as heterogeneous nucleating agents for poly(L-lactide), and nucleation effects were evaluated via the melt-crystallization and isothermal crystallization, the relative results showed that the synthesized organic compounds exhibited excellent crystallization accelerating effect for poly(L-lactide). Additionally, the other behaviors including melting behavior, thermal stability, fluidity and mechanical properties of poly(L-lactide) modified by the organic nucleating agents were also further investigated. Through comparision of nucleation effect and analysis of molecular structure, the chemical nucleation were proposed. Finally, the poly(L-lactide) nucleated by organic compounds were applied in disposable dishware, purifier shell, flower cup, etc.